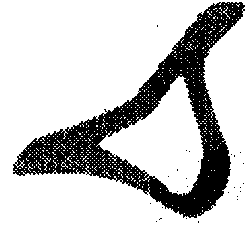 The most memorable summer of our lifetime
HERRING ISLAND
Environmental Sculpture Park

WE INVITE YOU TO CELEBRATE 'THE MOST MEMORABLE SUMMER OF OUR LIFETIME' AT
HERRING ISLAND ENVIRONMENTAL SCULPTURE PARK
A PROGRAM OF 6 EXHIBITIONS
ACCESSIBLE THROUGHOUT DAYLIGHT SAVING PERIOD 1999-2000
FREE PUNT from Como landing, Alexander Avenue, South Yarra during the opening hours specified below, orchestrated by curator Maudie Palmer in consultation with PARKS VICTORIA
---



Focus of the 1999 Melbourne Festival Visual Arts Program Curators: Maudie Palmer and Bryony Marks
Saturday 9 October to Sunday 3l October, 12.00 - 5.00 Thurs - Sun.
Tours available upon request


Working with a range of ephemeral materials, ROBERT BRIDGEWATER, COLIN DUNCAN, BILL GREGORY SUSAN HEWITT, JOHN MEADE, KERRIE POLINESS, DAVID SHEPHERD and MICHELLE TONKIN embark upon an exploration of mythology, the environment, sculptural form and conceptual practice in inter-relating installations that will intervene with existing sculptures.
---



Teneriffe Series - Recent Works

Artist and organiser Mitchell McAuley
Thursday 4 November to Sunday 14 November. 12.00 - 5,00 Thurs - Sun.
Tours
This series of paintings and oilstick drawings by MITCHELL McAULEY draws its inspiration from Mt Teneriffe in the Strathbogie ranges, making an analogy between the tranquillity of the mountains and the escapism possible at Herring Island.
---
The Sea, The Country and the City: our environment on the eve of the new Millennium

Organised by Clem Newton-Brown with Maudie Palmer
Thursday 18 November to Friday 31 December. 12.00- 5.00 Thurs - Sun.
Tours
The chaos of modern life as represented by Melbourne's urban landscape is contrasted with the timelessness of nature and the serenity of the cultivated landscape from Mornington Peninsula to the Great Ocean Road. Works completed in traditional media from charcoal drawings to oils on canvas will be selected from the studios of Victorian artists including JAN SENBERGS, TERRY MATASSONI, BRUCE GRAHAME, KATHERINE HATTAM and CHRISTOPHER PALMER.
---
Thursday 23 December. Dusk - Dawn.

The perimeter of the island will be lit by artificial lights and filled with sound as DOMENICO DE CLARIO plays keyboard blindfolded throughout the night to celebrate the unusual occurence of the last solstice and full moon of the twentieth century falling on the same day. In September, Domenico performed for thirteen days for the Liverpool Biennial; in October he conducted an all night performance in Bangkok and from June to August, a residency called "The Quiet in the Land".
---
Organised by Jacqueline Taylor
Thursday 6 January 2O to Sunday 30 January 2O, 12. - 5.00 Thur - Sun.
Tours
As well as being an adventure for young and old alike, this exhibition is a celebration of a century of Australian toys. To complement the exhibition, activities including storytelling and puppet shows will be occurring. Specialists in historical toys have been invited to exhibit items from their collections.
---



The Graft Artist and organiser Andrew Cooks
February 2000



Environmental sculpture by BRIGIT HELLER which will be secured, or grafted, to a tall Eucalypt in the Gallery Courtyard.
---
The Kensington Florilegium (from Empire of Flora) Artist and organiser Andrew Cooks
Thursday 3 February to Sunday 27 February. 12.00 - 5.00 Thur - Sun.
Tours
The Kensington Florilegium is a series of pseudo-scientific paintings and mixed media on paper. The artist makes reference to 17th century catalogues of ephemera/naturalia, which thrived because of a rapid increase in travel, exploration and subsequent export of exotic plants to Europe.
---
Existence provides by Deva Ashika
18 February to 26 March 2000. 12.00 - 5.00 Thur - Sun.
Working with stone, water, pebbles and plants found on Herring Island, Ashika creates a sculpture that pays homage to and is at one with its natural surroundings. The title, Existence provides, reveals the crucial connection between the artist's creative process,the natural materials used-and-the environmental context into which the sculpture is placed.
Herring Island Environmental Sculpture Park, a haven from the rigours of the city with permanent environmental sculptures by British sculptor Andy Goldsworthy and Australian artists Robert Bridgewater, Julie Collins, John Davis, Robert Jacks, Ellen Jose and Jill Peck, provides the perfect site for Ashika's temporary work which is located near the entrance to the Herring Island Gallery. This sculpture is the first on the Island to utilise water as a major component, therefore extending the Park's recent sculptural tradition.
Ashika tells how, as a younger man, he used to spend great periods of time in the countryside, reaping maximum recreational benefit from the beautiful Canadian wilderness. After an accident and subsequent foray into meditation, Ashika feels that his art now gives back to nature that which he blithely received as a youth. Nature determines the forms, textures and concepts of his work, and Existence provides further exemplifies Herring Island's commitment to both the support of living artists, in particular sculptors who have less opportunities to exhibit than other visual artists, and the relationship between contemporary art and our environment.
---

Reflections
(Adlewychiadau)
Artist Maggie May, organised by Judith Walsh with Maudie Palmer
Thursday 2 March to Sunday 26 March, 12.00 - 5.00 Thur - Sun.
Tours
After living in Wales for twelve years, MAGGIE MAY'S works-in-progress will explore botanic and geographic differences. Using clay, chalk and pastels Maggie May explores the lushness, fertility and regimentation of the Welsh countryside and the seeming disorder, rawness and density of the Australian landscape.
---



Position Artist Louise Lavarack
March



Position orients the viewer in both physical and mental landscapes. Firstly and most obviously, Position provides visual reference points that draw attention to the extent of Herring Island and the relative position of the viewer in the landscape. Secondly, Position refers to the theoretical and practical context of global positioning and surveying techniques. Finally it embraces the history of mapping and exploration and the personal experience of individual travellers in unknown territory.

The 24 stakes in Position, placed at one chain intervals on two perpendicular axes, mark out literal and metaphorical locations. Each stake has been precisely positioned in the immediate landscape of Herring Island using contemporary digital surveying methods. At the same time each stake is laminated with pages form Eric Newby's anthology, A Book of Travellers' Tales, the written record of past measurement in the construction and layout of Position, subtly recalls this bygone era. The colours and divisions on the stakes refer to equipment no longer used by surveyors, as well as the scale bars on antique maps.
---
Maverick Music
Saturday 4 - Sunday 5 March 2000

A weekend long Festival of the best of unplugged Australian music featuring Jo Camilleri and special guests.
---
For further information Phone Brooke 9899 3064
---
Sponsored by

---
Exhibitions 99/00 | About Herring Island | Getting to and What's on | Artworks | Plants| Birds
To join the Friends | Annual Reports | Planting Days | Our other Friends