SIR EDMUND HERRING
---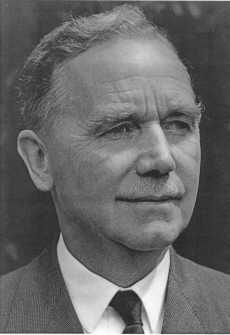 "Herring Island" was named after Sir Edmund Herring, who died on 5 January 1982. "The Melbourne Age" carried the following obituary the next day.


A FULL LIFE OF SERVICE IN KHAKI AND SILK
By Prue Innes

A distinguished Australian, a fine soldier, an outstanding Chief Justice. That is how former Lieutenant-Governor of Victoria Sir Edmund Herring will be remembered.

Sir Edmund died yesterday morning in a Melbourne nursing home after a long illness, only 10 weeks after the death of his wife of 59 years, Dame Mary Herring.

Sir Edmund attended Melbourne Grammar School and was regarded as a fine cricketer and tennis player. He was dux of the school, and went on to Melbourne University on a scholarship.

A Rhodes scholar, he was at Oxford when World War 1 broke out. He served in the Royal Horse Artillery in the Balkans, and was awarded the Distinguished Service Order and the Military Cross.

After returning to Melbourne, he married and practised as a barrister, taking silk in 1936.

He was involved in politics at the time. He stood as an unendorsed candidate for the the Legislative Assembly seat of Brighton. He was defeated by 528 votes in a poll of 25,000.

Sir Edmund returned to military service in 1939 as commander of the 6th Division's Artillery and saw action at Bardia and Tobruk, and later in Greece.

In 1943 he was created a Knight of the British Empire, when Commander of the 1st Australian Corps and New Guinea Force. He was awarded the Distinguished Service Cross by the United States and in 1949 was elevated to Knight Commander of St. Michael and St. George.

Sir Edmund was the centre of controversy in 1978 when it was revealed that he had confirmed death sentences on Papuans convicted of handing Anglican missionaries to the Japanese.

Sir Edmund said the men were charged with offences including murder and treason, and were treated fairly according to the conventions and circumstances of war. "I have a clear conscience about it."

Sir Edmund retired as Lieutenant-Governor in 1972, on his 80th birthday. He had served in the position for a record 27 years.

Shortly before retirement he criticised anti-war protesters and praised Australian soldiers who had served in Vietnam, remarks which brought a rebuke from the then acting State Opposition Leader, Mr. Wilkes, as "untactful" on the part of a representative of the Crown.

Opening the Victorian RSL annual conference, Sir Edmund said: "People who throw stones at Americans should stop and think where we would have been in 1942 without the Americans."

His 20 years as Chief Justice was a period of significant change and growth in the administration of the law. He earned a reputation as a fine judge, and very able administrator. He set up the Chief's Justice Law Revision Committee to try to ensure justice in Victoria's courts was abreast of the times.

Sir Edmund was also very active in the Church of England, and for many years was chancellor of the diocese of Melbourne, the highest church office that can be held by a layman.

Dame Mary Herring died on 26 October last year after a long illness. She was created Dame Commander of the Order of the British Empire in 1960 for her community work

Thompson pays tribute to a "distinguished Victorian"

Sir Edmund Herring was a distinguished Victorian with an outstanding record as a scholar, soldier, lawyer and humanitarian, the Premier, Mr. Thompson, said.

He said Sir Edmund had loved life and had contributed a great deal in a number of divers areas. He was a Rhodes scholar and fine soldier and leader of men. He would be remembered also for the time he gave to Australia's youth. Sir Edmund was president of the Boy Scouts' Association of Victoria for 23 years and was later president of the Australian Boy Scouts' Association.

The Age, 6 January 1982.

View the Archibald prize winning portrait of Sir Edmund Herring @ the Australian War Memorial site
http://www.artistsfootsteps.com/html/Dargie_EdmundHerring.htm
Australian Dictionary of Biography - Online edition

VIEW THIS SITE WITH A MENU BAR

About Herring Island | Getting to and What's on | Island Map | Artworks | Plants | Birds | 6 seasons | Other Sculpture Parks
To join the Friends | Annual Reports | Planting Days | Our other Friends
---
VISIT HERRING ISLAND SOON!